A Sampling of Techniques


Pediatric Communication Center's speech-language pathologists have experience with a variety of evidenced-based practices which are designed to facilitate speech and language development. These techniques are utilized on a individual basis to ensure all therapy programs are highly specialized and tailored to meet your child's needs. The following techniques are a sampling of strategies that may be used in therapy sessions:

PROMPT- PROMPT (Prompts for Restructuring Oral Muscular Phonetic Targets) therapy is a tactile-kinesthetic teaching tool which is designed to facilitate improved speech production through touch cues to the articulators (e.g., lips, tongue, jaw). Visit www.promptinstitute.com for more information!

MINDWING CONCEPTS- Mindwing Concepts developed the story grammar marker (SGM). SGM is in instructional tool that facilitates expressive, receptive and narrative language development. SGM is a child friendly, multimodality approach which is evidenced-based and results oriented. Visit www.mindwingconcepts.com for more information

LIDCOMBE PROGRAM- The Lidcombe Program is an evidence-based stuttering treatment program designed for preschool aged-children.

SOCIAL THINKING-

Michelle Garcia Winner's Social Thinking curriculum is often incorporated in social cognition and pragmatic language therapy. Check out her website at

http://www.socialthinking.com

for more information!

​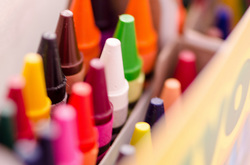 We provide assessment and intervention in the following areas:
Social Pragmatic/Social Cognition/Social Skills

Speech Sound Production: Articulation/Phonology
Childhood Apraxia of Speech (CAS)
Receptive/Expressive Language
Stuttering
Executive Functioning
Language-based literacy disorders
Word retrieval

Autism Spectrum Disorders

Down Syndrome